In just a few short weeks, a large portion of the 3D printing industry will be packing up and heading to St. Louis for the annual Additive Manufacturing Users Group (AMUG) conference. This year's conference is packed with informative presentations, keynotes from industry leaders, and impressive expo booth displays. If you haven't done so yet, you can still register at the AMUG website. Time at AMUG flies by, so schedule wisely using our guide to all the opportunities to connect with us at AMUG, as well as the product lines we represent: Rize, Somos, UnionTech, and Desktop Metal.
---
Meet with RP America
RP America will have representatives at the AMUG expo at Rize booth P5 and UnionTech booth P8. You can stop by the booths at any time to talk to our representatives, or schedule a time to meet with us one on one. We will also be representing our other product lines, Desktop Metal and Somos materials. To meet with us, click the button below and choose an available time on April 9-12.
---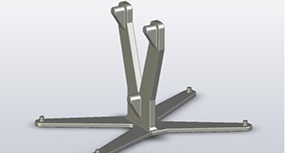 Learning opportunity - "Thinking Differently - Design for AM"
Thursday, 10:30-11:15, Frisco/Burlington Room
Sales Support Manager Jeremy Owen will be giving a paper about designing for additive manufacturing. AM allows for designs with complex geometries that are impossible in traditional subtractive manufacturing. Surprisingly, there is still a lack of information and training available to instruct users on how designing for AM is different than for subtractive manufacturing. This presentation will start to open minds to the creative possibilities afforded by AM.
---
UNIONTECH - Booth P8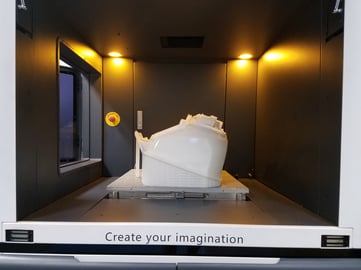 The UnionTech expo booth will feature demo parts built on the UnionTech equipment, as well as a machine from the UnionTech PILOT commercial series of stereolithography equipment. It will also feature the parts built from designs submitted to the Design Challenge.
UnionTech's Jim Reitz will be giving three presentations during the conference:
New Directions in a Fresh Dimension for Stereolithography, Tuesday, April 10, 2:45-3:15PM
The Fit of SL Capabilities in Today's AM World, Wednesday, April 11, 2:15-2:45PM
Beyond the Hooey of AM "Disruption" for Practical 3D Printing Applications, April 12, 10:30-11:15AM
---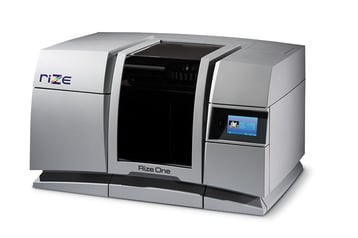 RIZE - Booth P5
You can read the full rundown of what Rize will have to offer at AMUG at their website. Stop by the booth to see the world's first hybrid 3D printer, Rize™ One, and parts made on the machine. You can experience Rize's unique minimal-post-processing capability by removing supports from parts in the booth.
Rize will be giving two presentations during the conference:
Scaling Additive Manufacturing from the Lab to the Field, Tuesday, April 10, 2:45-3:15PM, Andy Kalambi, Rize President and CEO
Polymeric Materials for Healthcare Additive Manufacturing Applications,

Thursday, April 12, 11:30AM-12PM, Eugene Giller
---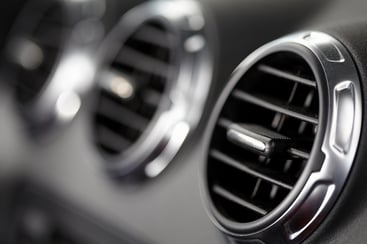 DSM ADDITIVE MANUFACTURING - Booth D11
Stop by the DSM Additive Manufacturing booth to see examples of their wide range of versatile stereolithography materials, and talk to a representative about what material can suit your application. There will also be several presentations throughout the conference, including the following and more:
Carefully Consider Your Design for 3D Printed Tooling, Monday, April 9,

4:30-5PM,

Brigitte Jacobs, DSM Additive Manufacturing
Are You Getting the Best Part Accuracy Out of Your SLA Equipment? Tuesday, April 10,

2:45-3:15PM,

John Schaefer, DSM Additive Manufacturing
---
DESKTOP METAL - Booth D10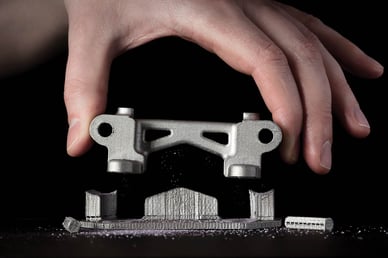 Desktop Metal, which began shipping their Studio System metal 3D printer to pioneer customers in December, will be showcasing how their innovative technology is addressing the unmet challenges of speed, cost, and quality to make metal 3D printing an essential tool for engineers and manufacturers around the world. Presentations include the following, among others.
How Leading Experts Overcame Materials Barriers to Produce 3D Printing for Complex Metal Parts, Tuesday, April 10,

2:45-3:15PM,

Jonah Myerberg, Desktop Metal
Evaluating Use Case Scenarios and Applications for In-office Metal 3D Printing, Tuesday, April 10,

3:30-4PM,

Allison Schuster, Desktop Metal
---
For more information, contact:
Hannah Crawford
Marketing Manager
hannah@rpamerica.us
641.651.0266
Topics: News