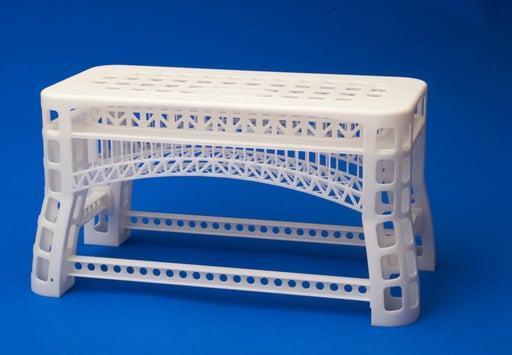 Do you or someone you know design for additive manufacturing? Would you like to have your design printed for free on a stereolithography 3d printer? RP America is partnering with Union Tech, Inc. to co-sponsor a challenge for additive manufacturing designers. If you have an exclusive/original artistic or mechanical part assembly that demonstrates the benefits and advantages of stereolithography 3D printing, submit it below!
Designs categories accepted include functional parts, tooling, patterns, artistic parts, and concept prototypes.
Submit your design to info@uniontech3d.com by March 23, 2018, or fill out the form below. The qualifying designs will be built on the UnionTech equipment at RP America headquarters in New Sharon, Iowa. Winners will be showcased at the UnionTech booth at both the AMUG (Additive Manufacturer User Group) conference and Rapid & TCT event in April. Once both shows are complete, you will receive your design for your portfolio at no cost.
Topics: UnionTech