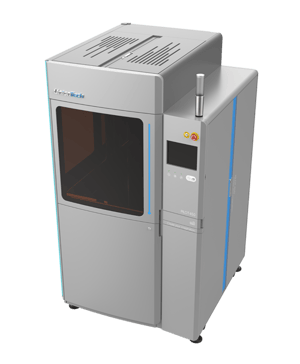 Materialise has added a UnionTech PILOT 450 to the stereolithography 3D printing equipment lineup at their Plymouth, Michigan 3D printing facility. The PILOT 450, with a 17.7 x 17.7 x 15.7 inch build envelope and maximum of 12 m/s build speed, increases Materialise's capacity to provide a quick, cost-effective turnaround for medical models and prototypes for their customers.
Materialise worked with RP America, a 3D printer sales, service and support provider based in New Sharon, Iowa, to facilitate the sale and installation of the machine. At their 3D printing lab in New Sharon, RP America was able to demonstrate an increased build speed over Materialise's current equipment. Because of the simple, robust build of the UnionTech equipment, required maintenance will be minimal as well. Both speed and maintenance requirements were large factors in Materialise's decision to purchase a UnionTech machine.
"We have a great, long-standing relationship with and trust in RP America and their support team," said Juston Boland, plant manager at Materialise. "The fast build speed and solid manufacture of the machine, along with the attractive price, all factored into our decision to turn to UnionTech and RP America when looking to upgrade our stereolithography equipment lineup."
Another element of the decision was the ability to use any material on the machine. Because of UnionTech's open platform philosophy, customers can use any material, software and support solution they prefer. Materialise will be able to choose the material that makes the most sense for their customers' applications.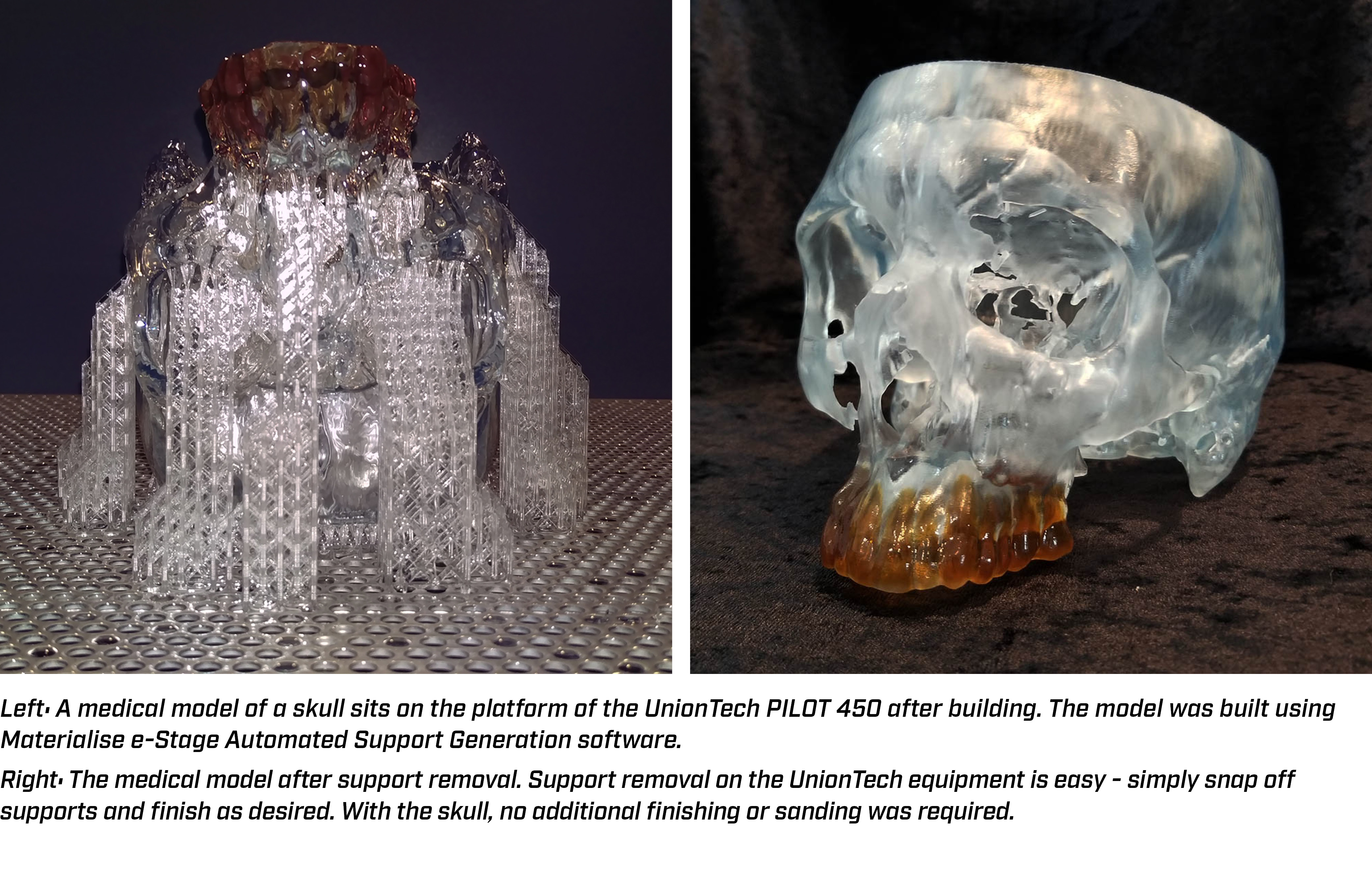 Visit www.rpamerica.us/union-tech to learn more about the UnionTech equipment. Visit www.materialise.com/en/manufacturing to learn more about Materialise Manufacturing and the services they offer.