Company - Rahal Letterman Lanigan Racing (RLL)
Industry - Auto Racing
Printer Model - MfgPro230 xS
Printing Technology - Selective Laser Sintering (SLS)
Material Used - sPro12w
"Using XYZprinting's selective laser sintering technology, we were able to improve the performance and capability of a critical track side brake cooling system. The robust materials were easy to work with and tough enough to build a brake cooling system that can endure a full season."—RLL Director of Engineering Tom German
Background
Rahal Letterman Lanigan driver Takuma Sato is the 2020 Indianapolis 500 Champion. To compete for wins in the NTT IndyCar Series requires making constant performance and safety modifications to the car. 3D printing is used to quickly develop, fit, test, and even race multiple parts for the car. It has allowed RLL to speed up and refine the entire process of design, testing, and production of race-ready performance and pit-use parts.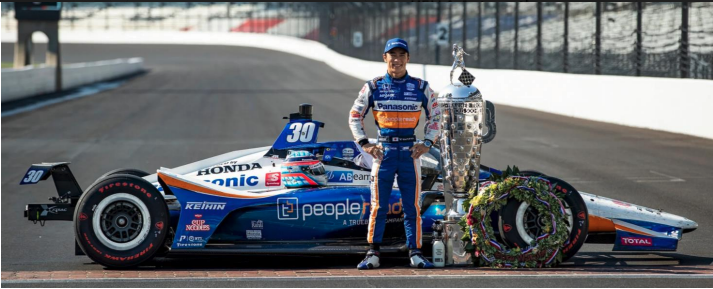 The Challenge
Racing an IndyCar is very demanding on the brake system. Vehicles regularly see temperatures reaching 900°C or higher, which must cool before the next application so the brakes can function optimally. The brake system includes ducts that force air into the rotors and calipers when running to dissipate heat. The issue is that heat soak occurs when the car stops, and the resulting temperatures can be high enough to ignite nearby equipment.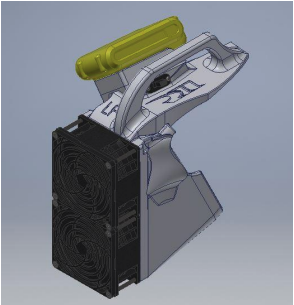 Keeping the brakes cool while the car is in the pit is imperative to maintaining the integrity of the brake system. Fans must be easy to install and remove to accommodate the very tight schedule of a pit session.
The Solution: MfgPro230 xS SLS
The MfgPro230 xS from XYZprinting produces high-performance parts in PA12, TPU, and other engineering-grade materials with a high degree of accuracy and reliability. In this case, the large PA12 parts needed exceeded the build volume of the MfgPro230 xS, but the accuracy of the output allowed RLL to easily create an assembly of interlocking parts. On top of this, the parts could be easily painted or dyed, which was necessary to comply with series rules. For these reasons, the MfgPro230 xS was a natural fit for this demanding engineering project.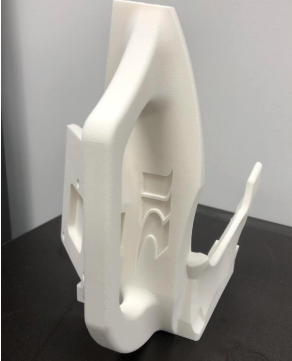 The Results
Accuracy and High Durability
The ability to fit together large pieces with inserts and electromechanical features enables serviceability and complicated designs that would otherwise be unattainable. Only with 3D printing is it possible to make such tight-fitting pieces in such complicated shapes. The PA12 provides the strength to keep up with racing's grueling demands.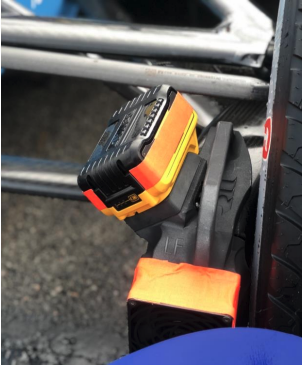 The mechanical properties, accuracy, and versatility of the MfgPro230 xS' PA12 parts have allowed RLL to design and manufacture racing parts that previously would have been impossible to manufacture. The ability to rapidly prototype or make running parts for test fitting before production has proven incredibly valuable.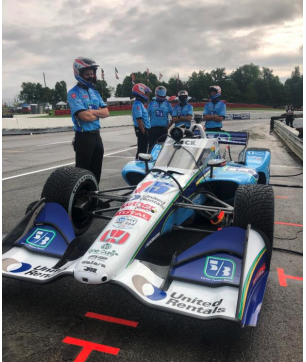 About RP America
RP America is an authorized seller of XYZprinting's powerful line of SLS printers. We also offer SLS materials, post-processing equipment, and maintenance to keep your additive manufacturing labs running.
Topics: Case Study, SLS